Martinsville High School
Class Of 1989
In Memory
Scott Buttery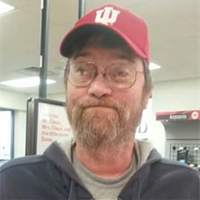 Scott Allen Buttery, 46, a lifetime Morgan County resident, passed suddenly from this life on Wednesday, September 14, 2016 in his home. He was the only son born to Arthur Charles "AC" and Mary (Riffel) Butter. He was born on May 12, 1970 in Bloomington, IN.
Scott was a graduate of Martinsville High School with the Class of 1989 and later attended Ivy Tech College. Scott retired from the Paragon Volunteer Fire Department after 14 years as a volunteer firefighter and EMT. He was also an electrician and worked for various companies. Scott was a lover of animals and his greatest joys were his dogs and feeding the wild ducks that frequented his home.
Scott leaves behind his loving family including his mother, Mary Buttery of Paragon; sisters, Karen Buttery and Lena Herrington of Martinsville and Martha (Jimmie) Gammon of Brooklyn and many nieces and nephews.
He was preceded in death by his father, Arthur Charles "AC" Buttery and several other family members.
Family and friends are invited to a memorial service celebrating Scott's life on Sunday, September 18th at 3:00 pm at the New Life Christian Church, 2450 S. Guy Rd., Paragon, IN. There will be no visitation. He will be laid to rest at a later date as Shultz Cemetery in Martinsville.