Martinsville High School
Class Of 1989
In Memory
David Bastin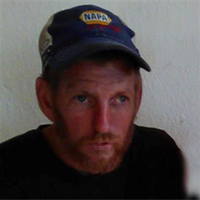 David L. Bastin, Jr., 47, of Martinsville, passed unexpectedly from this life on Thursday, June 30, 2016 at his residence. David was a lifelong resident of Martinsville, being born there on March 25, 1969 to the late David L. and Sherrill L. "Sherry" (Pottorff) Bastin.
He proudly graduated from Martinsville High School with the class of 1989 and gained employment at Firestone in Martinsville immediately thereafter. David worked at Firestone for several years and became exceptionally close to the owner, Joe, and his co-workers. Many might even say that David was the 'face of Firestone' throughout the last 1980's, the 1990's and until they closed the doors. He was a dedicated and valuable tire technician and was granted a position at Arnold Tire in Martinsville, where he was currently employed, after Firestone closed.
He was a member of the American Legion Post #230 in Martinsville and an avid NASCAR and WWE fan. David also enjoyed fishing and more importantly, he loved to visit and people.
He will be missed by his co-workers, friends and family including his two brothers, Kevin D. Bastin of Oregon and Frank S. Bastin of Arizona and three sisters, Barbie A. Bastin of Martinsville, Terri J. Martin of Paragon and Lisa M. "Shelley" Robertson of Bloomington.
David's family members have followed through with his wishes to be cremated and will be hosting a private celebration of life memorial service at a later date.